About us
Along Sandgate, Clayfield QLD, there is a popular and top-notch restaurant, which offers Thai Cuisine called Princess Thai. It has been known by a lot of people because aside from the flavour and taste they bring to their recipes, they also have an amazing team of chefs, crews and other service employees. Whenever people go there, they always order the restaurant's specialties, which include the Massaman Curry, Prik Khing, Peanut Sauce, Spring Roll, Fish Cake Sir Fried Chicken with cashew nuts and lots more. To save you from trouble caused by traffic or strict schedule, you don't have to bother by coming to the actual store, because Princess Thai can now bring food wherever you are through their Order Online feature. Just click the button and have a taste of Asia through Thai cuisine.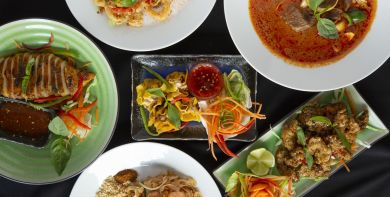 Reviews
Kristy
"Food was amazing, couldn't fault. Only down side was the delivery was late. Will be ordering again though...."
19/02/2020
Sally
"Great food, flavoursome and great service & delivery time."
4/02/2020